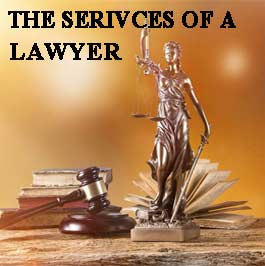 The services of a lawyer in Russia are necessary not only for business representatives defending their interests, assets, «good name» or intellectual property. Many areas of public, personal and commercial life of society require the assistance of an attorney or an experienced lawyer. It is very difficult to resolve a dispute in another country, since the presence of a person or his representative in court is required, and some categories of cases cannot be properly considered if the applicant or defendant does not take part in the proceedings. To solve such problems, a service for the assistance of a lawyer or a lawyer in the courts of the Russian Federation has been created.
Representation of the client's interests in courts of general jurisdiction and arbitration courts of Russia is allowed on the basis of a power of attorney, in some cases the power of attorney must be drawn up by a notary or at the Consulate of the Russian Federation. In some cases, in particular in the Arbitration Court, a power of attorney issued by the company independently, without notarization, may be sufficient. But as practice shows, the provision of a notarized power of attorney relieves the lawyer of unnecessary questions from the court and the requirement to provide additional documents.
The service of a lawyer for business
The most frequent clients seeking the help of a lawyer are businessmen developing their business in Russia or the EAEU countries. Since business is always associated with both financial risks and the possibility of falling into the hands of fraudsters and dishonest partners, the court is a mechanism for protecting and defending the rights and legitimate interests of business. Cases of debt recovery, protection of intellectual property, participation in bankruptcy cases of the debtor and many other categories of cases will help you to settle our lawyers. We will assist and help your business in the following:
Lawyers will defend your interests in the Arbitration Courts of Russia

;
Searched the debtor's assets, both in Russia and abroad, in case of withdrawal of funds and other property;
We will negotiate with your partner for a possible, pre-trial settlement of disputes;
We will analyze the current situation and give you an assessment of the possible outcome of the trial;
We appeal the decision of the Arbitration Court of First Instance to the appellate instance;
We appeal the decision of the appellate instance of the Arbitration Court to a higher instance;

The cost of a lawyer's services is from 1800 euros, the cost may be more, it all depends on the category of the case being referred to the lawyer

;

The cost of drawing up a power of attorney at the Consulate of Russia, conducting examinations, asset checks and other additional information is not included in the cost of the service and is paid separately, if necessary, appropriate actions

.
If you still have questions, use the feedback form that you can see below or write to us in the chat in the lower right corner of the screen or send a message to the company's e-mail for a prompt response from lawyers:
The service of a lawyer for individuals
Disputes arising between two or many individuals occupy the largest volume of all court cases considered by the courts in Russia. Family relations, debt obligations, real estate disputes, disputes with legal entities and individual entrepreneurs, as well as many other categories of cases, will help our lawyers resolve. In courts of general jurisdiction, representatives are required to have experience and practice in order to give the most accurate forecast of the outcome of events in court. The presence of a representative in court gives you a huge advantage in resolving a dispute, since a lawyer will be able to assess the current situation from a professional point of view and take measures to change it towards the client. Your decision to turn to a lawyer for help is important, the main thing is not to be mistaken with the choice of a specialist, since the market for the provision of legal services is filled with inexperienced lawyers whose goal is only your money, and not a successful solution to the problem